Here's the latest and greatest from Leslie Douglas Digital…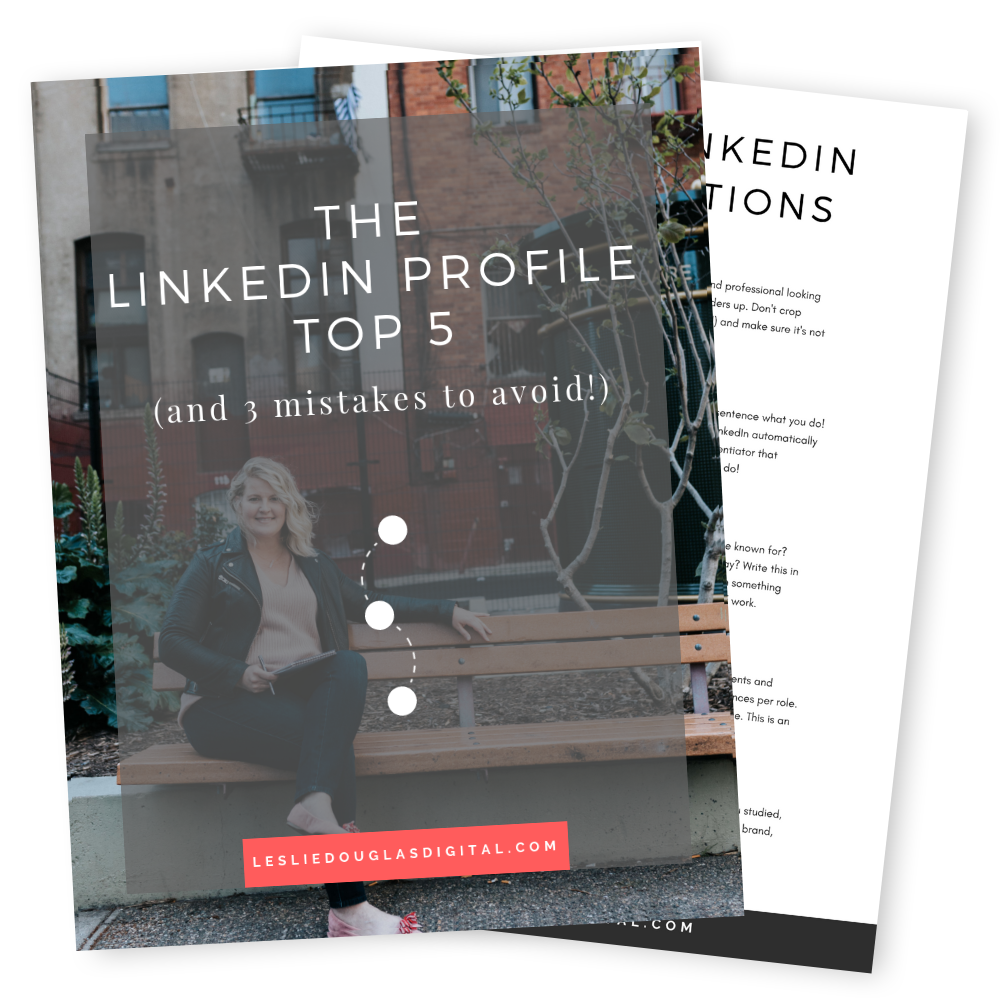 FREE CHECKLIST

The LinkedIn Profile Top 5 (and 3 mistakes to avoid)
Learn how to complete the top 5 most important pieces of your LinkedIn profile to become more discoverable on LinkedIn.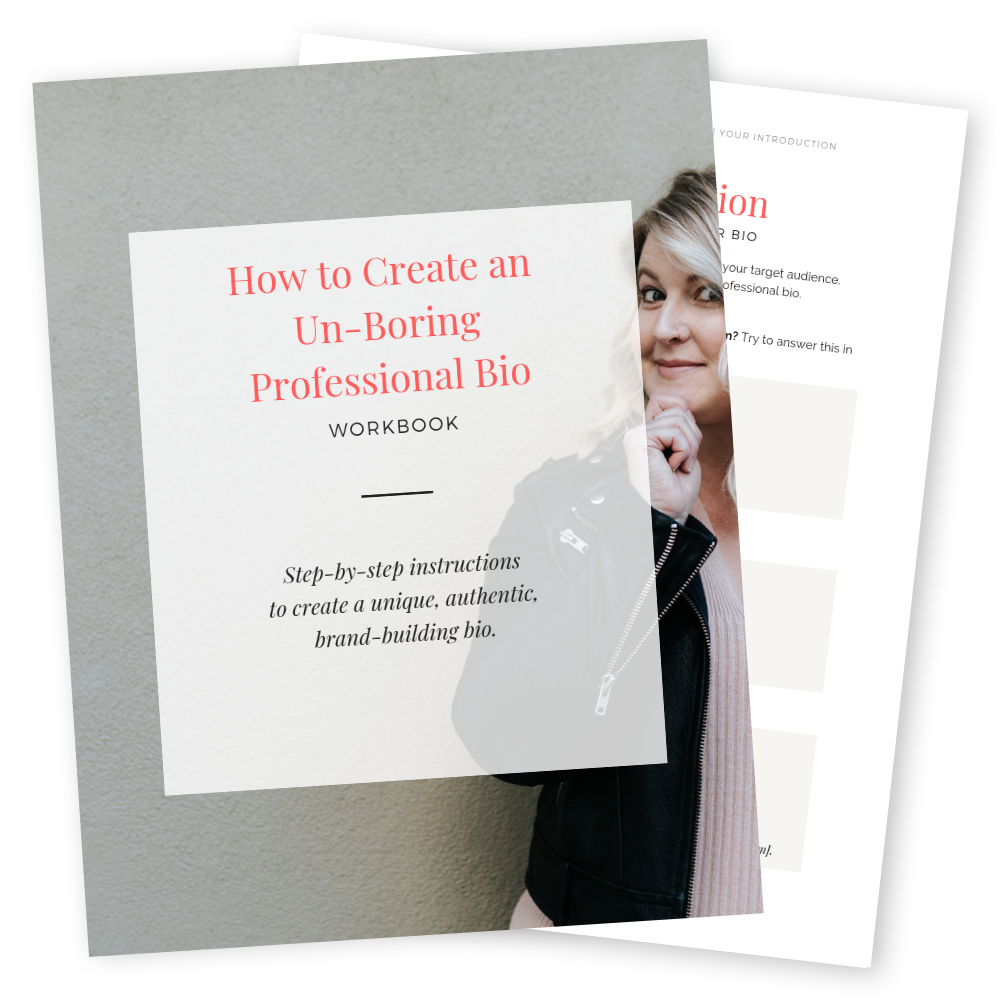 FREE WORKBOOK

How to Create an Un-Boring Professional Bio
Learn how to write a professional bio that showcases your unique talents and differentiates you from your peers.
Want to make sure you're invited to my next personal branding workshop? Want to be the first to hear about freebies and special offers?
30 Minute Mentoring Session
Book a complimentary 30 minute mentoring session to discuss your professional goals and how we might work together.
ABOUT ME
I am an award-winning digital marketer, entrepreneur, and speaker helping brands and people tell stories across social media channels. I have led digital marketing, PR, and social media campaigns at two of the largest global professional services firms in the world, helping emerging leaders, seasoned professionals, and c-suite executives position themselves as leaders in their industries across the digital landscape. After spending more than a decade in the corporate world, I launched my own practice offering social media and visibility strategies for emerging companies and leaders. I enjoy traveling with my family, crushing audiobooks, petting cats, attempting yoga, and want to be friends with everyone. I'm currently living in Taiwan, but have San Francisco in my soul and Ohio and DC in my heart.